Learning a Language in the Classroom vs Online
Learning a foreign language has never been so easy and convenient. There are many different ways to learn a language, but the most popular choices are online or in a classroom. They both have their pros and cons, and ultimately it depends on the wants and needs of each student. But it can be hard to make the right decision, especially if you're a first-time language learner. Knowing the benefits to both is the best way to make the right choice for you.
Online learning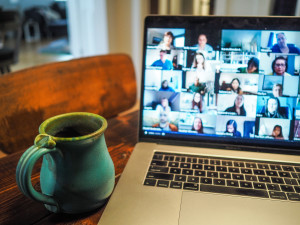 Online language learning has increased a lot due to the pandemic, providing a convenient way to keep up with classes or to take advantage of extra time at home by learning a new language.
Let's take a look at some of the benefits of learning a language online:
Flexibility
Doing classes online gives more flexibility than in a classroom, as you can do them from anywhere. This means you're less likely to miss classes, as you can do them from the comfort of your own home. There's also a lot of flexibility when it comes to choosing a timetable that works around you, as you can choose from an endless number of teachers and schools, without being restricted by your location.
Diversity
Because of the limitless options of online classes, it exposes you to a wider demographic of teachers and students. Classes are usually more diverse, which provides more varied conversations and a wider variety of accents. Both of these really help with overall comprehension.
Price
Online classes are usually cheaper than in a classroom, which makes this way of learning more accessible. This is great if you're on a tight budget, but the benefits that come from face-to-face learning justify the slight price increase. You get what you pay for, and online learning is cheaper because it can't provide what classroom learning can.
Classroom learning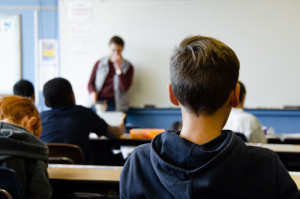 Despite the increasingly higher quality and popularity of online classes, learning in a classroom is still the first choice for many students, as there are opportunities it provides which are impossible to replicate online.
Some of the key benefits to classroom learning are:
Body language
Although video calls allow online classes to be interactive, you can still only see people's faces. This means that a lot of body language and verbal cues are missed, which makes it harder to pick up and practice a new language. Even facial expressions can be missed due to a connection lag or low-quality video. Speaking is just a part of language comprehension, we communicate using way more than just words.
Smooth interaction
It goes without saying that a big benefit of face-to-face classes is the lack of technological issues. We've all been there – stuck in a video call where you can't see or hear someone, or vice versa. This not only affects the quality of the interaction but wastes a lot of time and energy. In a classroom you avoid this issue completely, making all interactions smooth and reliable.
Building relationships
The consistency of classroom learning is great for building relationships with the teacher as well as other students. It's much more personable than online learning as it allows more interaction than a video call can offer. Usually, you'll have the same teacher with the same group of students for an extended period of time, which is really valuable for creating a relaxed atmosphere and building solid relationships.
Real-life experience
Classroom learning replicates real-life situations far more than online classes. Learning a language is all about wanting to communicate with other cultures as easily and effectively as possible, so learning in an environment that mirrors real life is key to building confidence and fluency.
Learning in a classroom and learning online are both effective ways to learn a language. While online learning has really peaked in the last year and works well for many students, the quality of interactions and the effectiveness that comes from classroom learning are difficult to beat.
If you're thinking about taking French classes, French Toast offers high-quality French classes – all with native speakers. Come and join us today, face-to-face or online!